Hello and welcome to Allergy-Free Wednesdays (AFW). AFW is a weekly blog hop where folks can share their allergy-free cuisine, gain knowledge about allergy related topics/issues and connect with others living or caring for someone with food allergies.
This is a weekly blog hop hosted by myself and 6 other fabulous allergy-free bloggers. Your weekly submissions are shared on all 7 blogs! Your recipes and posts inspire me and never fail to make me drool!
For all of you lovely iPad users, it was recently brought to my attention that it is hard to load my site on the iPad. I am currently working to resolve this issue ASAP-thank you for your patience!
Each week, we feature our 3 favorite recipes from the week before as well as the 3 most popular recipes. We also pin all of the favorites on Pinterest to bring more love to your sites!
Your AFW hostesses are:
Adrienne @ Whole New Mom
Amber @ The Tasty Alternative
Janelle @ Gluten Freely Frugal
Laura @ Gluten Free Pantry
Michelle @ The Willing Cook
Nancy @ Real Food Allergy Free
Tessa @ Domestic Diva
What can I link-up on AFW?
*We welcome allergy-free cuisine in any shape or form
*Tips & allergy related articles/information are welcome
*Food allergies, intolerances, and sensitivities all welcome
Rules & Guidelines *Please provide a link directly to your post (not your homepage).
*Please provide a link back to our weekly blog hop somewhere in your post.
*Past and current recipes welcome.
*Please provide a description of your recipe, such as DF (dairy free), GF (gluten free), SF (sugar free), V (vegan), etc.
*Recipes do not have to be free of all common allergens, just allergy-free in some way.
*Two weekly submissions max please.
*Grab yourself a badge and help support Allergy-Free Wednesdays and the allergy-free community.
*Entries that don't comply with stated rules and guidelines will be respectfully removed.
*Please leave a comment after you link-up and tell us about your weekly submission(s). We love to hear from you!
By linking up, you agree that I may make use of any applicable pictures in my Allergy-Free Wednesday posts, and that, by your entering, you are giving permission to use them and/or re-pin them via Pinterest. You also, by entering, guarantee that the picture is not someone else's work , or else has a broad license (for example with stock photography put in public domain).
Here is a key for labeling your recipes:
GF= Gluten Free
DF= Dairy Free
SF= Refined Sugar Free
V= Vegan
The Top 3 Reader Favorites From Last Week:
Finally a Healthy No-Bake Energy Bar@ Whole Lifestyle Nutrition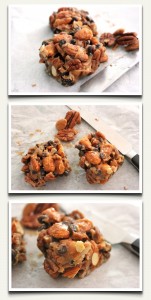 Grain Free White Bread @ Against All Grain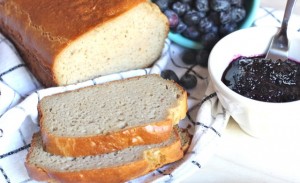 Root-Beer Cupcakes @ The Rice of Life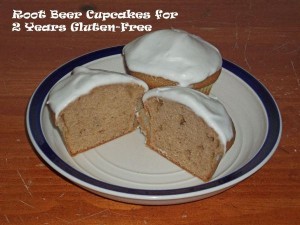 My Top 3 Picks:
Sweet: Chocolate Mint Tea Ice Cream @ A Harmony Healing
Savory: Rice Paper Rolls with Creamy Tamarind Dip @ Lifeologia
Grain-Free: Flourless White Chocolate Macadmia Almond Cookies @ Fox in the Kitchen
Please visit the other 6 Allergy-Free Wednesday hostesses (blog links can be found above) for their recipe highlights.
Thank you for visiting Allergy-Free Wednesdays!